Good morning! Welcome to What Are You Doing? Blog Hop #29!
This blog hop runs from Wednesday through next Tuesday 11:59pm EST.
Your hosts:
Sara from Content in theMeantime
Kassandra from Coffee and Their Kisses
We have a guest blogger for the month of November!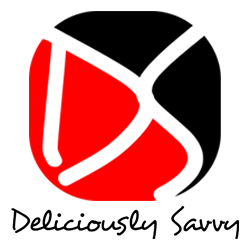 Featured posts of the week:
Don't forget to check all three blog posts to see if you have been featured!
Sara's featured post of the week
Meliss
a's featured post of the week
Congratulations to the featured blogs!
Link-Ups and Blog Hops
What have I been doing?
I didn't get any thing crafty done this past week. Nick brought a stomach bug home from school last Thursday, and we were both sick with it until Tuesday. Now it's turned into coughing up mucus, yuck! On to what I have been doing.
I got Nick's school pictures yesterday! I'm so excited. I don't know what's up with his smile, but I'm guessing nerves. Such a cutie though right?
Lucy came to the bus stop with Nick this morning. Nothing cuter than a kid and his dog.
Now it's your turn! What have you been doing this week?
Please post the link to a specific blog entry, not just the blog. I look at every link posted, and I comment in every entry. If you don't post a specific entry I can't comment!
Adding your email address will add you to my blog hop email list. I will only send you an email once a week informing you of the blog hop. If you don't want to be emailed, just let me know.

If your blog is featured on this blog hop, I will be using the picture you posted on the linky.

I will share all entries on my Facebook page: http://facebook.com/contentinthemeantime
All blog posts will also be pinned on my What Are You Doing? Pinterest board, so others can see the awesome things you are doing!

Family friendly posts, please!

*NEW* I also added a LIKE feature to the list, so make sure you check out the other blogs and like your favorite! Help me choose the featured blogs for the week!

You only get one choice for a favorite though, but if you have other favorites, let me know in the comments!
Follow Content in the Meantime for future blog hops!
Follow Kassandra for future blog hops!