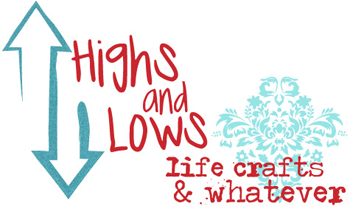 Highs
I got an awesome and resourceful book to review.
I got picked to do a campaign, and I thought I wanted it. However, I have back issues so it wouldn't be smart for me and I surely don't want my son doing it.
Got a couple more reviews & giveaways set up for the coming months.
I've started getting more organized with my cleaning and getting a few things done each day, but laundry. I'm going to get all 7 things done tomorrow including laundry.
I got the sweetest thank you card, which you can read about here.
I got 3 shirts and necklace for 2 different product reviews and a giveaway.
I started working on my baker's rack, and found a bunch of awesome tools in my garage. They were my husband's grandfathers and had been hidden in totes. Omgish, I was stoked! I found a jigsaw and circular saw, just to name a few. Also a power sander!! Yay! I don't have to buy them. So anyways, after some trial and error, I got the boards the right size evenly. But now, I have to take the screws out and nail them in, because one board isn't level. So it's on the back burner until after Nick's party.
I made some awesome crock pot French Dip sandwiches and fried green beans fries for the whole family on Monday.
Jason got paid on Saturday!! I went to Hobby Lobby and Michael's to pick up a couple things that I need to make for Nick's 3rd birthday, which is coming up soon.
Jason and I had a slight argument, but all is well.
We were broke as a joke for 3 days, but we managed. God took care of us like always.
I found out that a necklace and set of earrings that were given to me, and emphasized very strongly that there were expensive, were indeed gold plated sterling silver. I don't mind and it wouldn't have mattered to me if I was told the truth. It's the thought that counts, but I thought it was silly to make it seem like it was real. Anyways, it was a low because I went to the pawn shop hoping to get a loan on it and was denied.
Had to take $100 out of the bank, even though we only had $10. When I did that 3 other things that were taken out of the account but still pending didn't clear before hand, so... We ended up $210 in the hole come Saturday :/
All in all, I had a pretty good week. The good out weighs the bad. God always takes care of us, so I try to not worry so much about my high class problems.