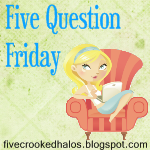 1. Have you ever had roommates? Yes, not the greatest idea either.
2. How many names do you/your children have? (i.e. Prince Charming William Phillip Arthur Louis John Jacob Jingleheimer-Schmidt) Benjamin, Benjamin David, Bubby
Nickalaus, Nickalaus Joseph, Sugar Bear, Bubby, Nick, Nickalnose, Baby, Honey
3. Did you watch the Royal Wedding? Nope, I planned to but didn't.
4. What is the messiest room in your house? Nick's room. Between him & my husband they seem to leave a mess.
5. What is your ideal mothers day? A day at the spa, maybe one day!